Colourpop Eye Shadow in Nillionaire | Cocoa Swatches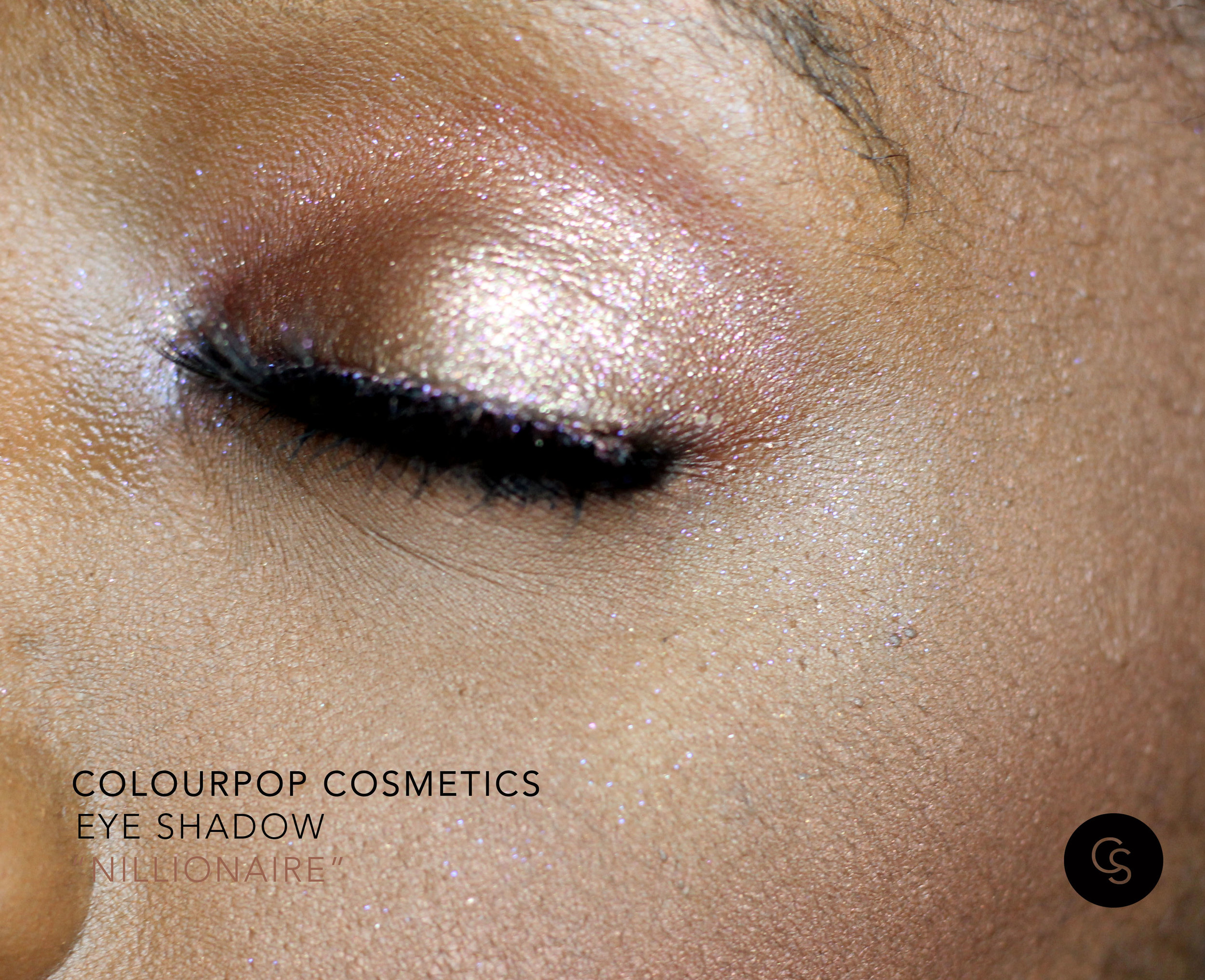 Nillionaire's description: "warm bronze with tons of gold and multi coloured glitter in a Metallic finish."
cs rating: 9.4
Nillionaire is a pretty glittery eye shadow that brings the party to your eye lids. The multi colored flecks of glitter give this shadow an extra umph.
you can purchase nillionaire for $5 here.